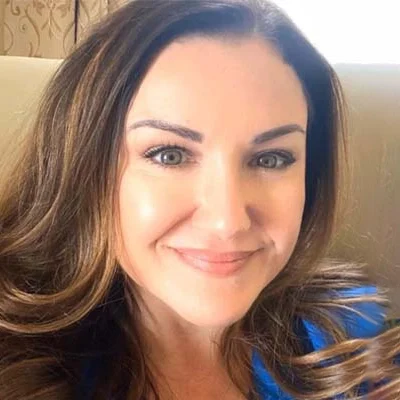 Manager / Co-Owner
Deanna James
Deanna joined James Healthcare in September of 2016, bringing with her over 20 years of experience in business management and 30 years of experience in retail sales. In addition to managing our amazing staff, Deanna oversees all business operations, strategic growth planning, and marketing for James Healthcare & Associates.
Prior to coming on board with James Healthcare, Deanna owned and operated a small retail jewelry business that she built into a franchise. After selling the franchised business, Deanna worked for a Sales Division of Loreal, USA, where she used her experience in sales to grow her territory by 125 percent within her first year with the company.
In her spare time Deanna enjoys spending time with her husband, 4 children, new granddaughter and her 3 dogs in Keokuk IA.
Nurse Practitioner
Ashley Neuweg ARNP, FNP-C
Ashley joined us in 2018 after completing her Master's Degree in Nursing from Graceland University with an emphasis in family practice. Ashley has a passion for functional medicine and providing alternative therapies.
She provides a wide variety of services in the clinic including: alternative pain management, joint injections, overseeing our weight loss program, and hormone optimization. When Ashley isn't working, you can find her spending time with her husband and their three children. She also enjoys reading, traveling and golfing.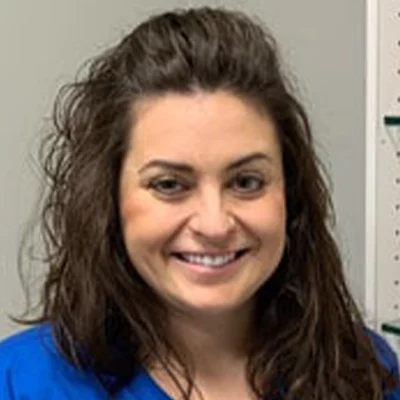 Head of Aesthetics
Brady Priebe, RN
Brady grew up near St. Patrick, MO and graduated from Clark County R-1 High School. She went on to earn her Associates Degree in Nursing from Southeastern Community College in 2011. Brady worked as a registered nurse in CCU, ER, medical surgical floor and FMCH clinic before joining James Healthcare & Associates, Inc. in 2017. 
She is currently certified in Botox and filler injections, eyebrow microblading, Vampire services, and laser services.
Physical Therapy
Andrew Jones
Hi, my name is Andrew Jones. I am 29 years old and have lived in the small town of Keokuk for most of my life. I grew up with three brothers so competitive sports and physical activity have always been a part of my life.
I developed a passion for biomechanics and movement in high school when I discovered the weight room. I furthered this passion with studying at SCC as well as the University of Iowa. My favorite thing about working at James Healthcare is helping my patients feel better and get back to their own passions.
Physical Therapy
Logan Wiltse
Logan grew up in Oskaloosa, Iowa. In his early 20s, he moved to Denver, Colorado to start his career. After gaining some experience, Logan moved back to Iowa where he realized his true interests were in the Healthcare field.
While being passionate about Health and Wellness throughout his life, an opportunity came about at James Healthcare to follow that passion while also utilizing his unique background and his desire to build deep, genuine relationships. Logan joins James Healthcare as our Rehabilitation Specialist! In his spare time, Logan enjoys hanging out with friends, playing his instruments, cooking, reading, and spending time outdoors.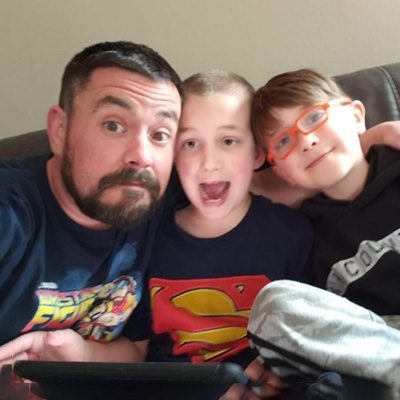 Neuropathy Case Manager/Assistant Manager
Corey Samuels
Hello, my name is Corey Samuels, and I am the Neuropathy case manager, and assistant manager at James Healthcare and Associates.
I have been in management for the past 24 years, and love to help people achieve their goals!
Outside of work I am very active in the community, and enjoy spending my time with my family and friends.
I am the founder and President of a local non profit, built to help Special needs children, local businesses, and the schools here in the area.
I also have two sons. Austin who is active in performing arts, including show choir, summer plays, and musicals, and may be the funniest person you will meet. My oldest son Hunter, who recently launched his own photography business, Photos By Hunter which can be found on Facebook, and some local businesses. Despite being on the spectrum, and having a rare eye disease that limits his vision, he has continued to follow his passion of photography.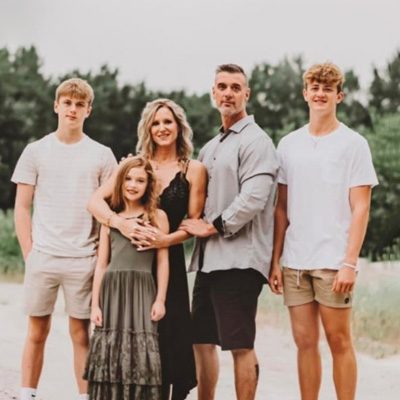 Hello, my name is Nicole Wray and I have been a Registered Nurse at James Healthcare since 2021. Born and raised in Keokuk, my husband, Clint, and I chose to raise a family here. We have three children, London, Lincoln, and Lennan.
I am a 2002 Iowa State graduate, earning a degree in Biology. I then graduated from the SCC nursing program in 2011, graduating with honors. I have always had a passion for fitness training so I obtained a NASM Personal Trainer certification in 2021. In my spare time, I enjoy my family, my church, fitness training, and spending time with our two family dogs, Koya and Knox.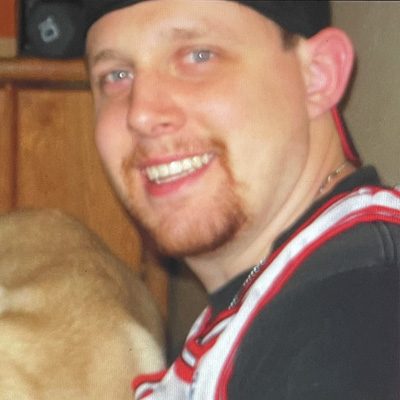 Chiropractor
Mack Kohnke, DC
I grew up in Lake Villa, Illinois. I graduated with a History degree in 2012. I decided to become a chiropractor in 2016 once I noticed the difference in my migraines following chiropractic care.
Once I began my education at Palmer College of Chiropractic Florida I quickly learned of the Gonstead technique and its benefits. I was the president of the Palmer Florida Gonstead Club and had over 200 hours of additional training before graduation. I look forward to helping other people with chiropractic the same way I was helped.
I enjoy spending my free time going on hikes with my dog. I also like to work on and ride my motorcycle. On days where those aren't options I also enjoy reading, particularly science fiction.
Certified Nurse Assistant
Autumn Meier, CNA
Hello, my name is Autumn, I recently joined James Healthcare in early June of 2023. My duties include rooming and taking patient information. I have been a CNA going on for 6 years and plan on going for my nursing degree in the next few years!
Hi everyone my name is Jada Lamm, I am the esthetician at James' Healthcare. I went to school at Fort Madison high school and after graduation I went to study Esthetics at the Aveda Institute in Des Moines, Iowa.
I have always had a passion for skincare as I struggled with cystic acne my entire life, after trying every product and method out there skincare became a hobby for me and my favorite part of my night and morning routine. Once I learned how to take care of my skin and the right ingredients/products to use I wanted to turn it into a career and help/teach others that are dealing with their own concerns. I love making people feel good and helping them feel more confident in their own skin. My favorite services to perform would be HydraFacial's or chemical peels. When I am not in the treatment room I enjoy traveling, going to concerts, dancing, and hanging out with friends. Now that you have gotten to know me a little bit I would love to get to know you! If you are struggling with acne, texture, hyperpigmentation, sun damage, aging, dryness, etc. or just looking to relax, I am your girl!
Hi there, my name is Keylee Hall. I am the first face you will see when entering our James Healthcare & Associates clinic. I am a 2010 Graduate from Central Decatur Highschool in Leon IA.
After graduating I attended SWCC Community College in Creston Iowa where I specialized in long-term care, the past twelve years of my career have been dedicated to the education of Alzheimer's and Dementia care. In 2022 I chose to change my career path to preventive/holistic medicine, which led me to JHC. In my free time, I enjoy spending time with my family and traveling to new places in my free time. I look forward to being able to help each and every one of you who walk into our clinic.
Raneka Sanders
Hello, My name is Raneka Sanders and I will be one of the first faces that you see when entering James Healthcare. I am originally from Des Moines, Iowa but have lives in Keokuk for over 30 years. I have four adult children and enjoy spending my free time visiting family and going on adventures. I love to meet new people and look forward to helping others. So, come see us at James Healthcare for your healthcare needs.
OFFICE HOURS
---
Monday
8:30am - 6:00pm

---
Tuesday
7:00am - 11:00am
---
Wednesday
8:30am - 6:00pm
---
Thursday
8:30am - 6:00pm
---
Friday
7:00am - 11:00am
---
Saturday & Sunday
Closed